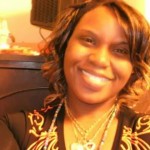 Hello everyone,
My name is Ashley Hawkins, I am a contestant in the Biggest Loser competition.  Now I know we have all have heard a lot in the past few weeks about losing weight.  I am not here to tell you what you should do and how to eat or anything like that. But if you're on the journey to lose weight and workout, and you want to know more about fitness classes, well that's why I am here.
This is my journey of trying exercising classes at McLeod Health and Fitness Center.
I have tried classes from barre, Zumba to Sculpt U and everything in between. Each class offers something different for the mind and body.
Ab Blast
I told myself, only fifteen minutes is enough time to cover abs?  I can do this no problem.  My first time trying Ab Blast, I was like "who is trying to kill my stomach?"  Yes, it was just that serious. But then I had an epiphany, I want a flatter stomach so I cannot escape this workout.  All I can say is I learned so much that day and what I took away from the class was that I need/want to do more ab workouts in or out of the class in the future.
Zumba
I cannot lie, I have a love/hate relationship with Zumba. I love it, but I don't have any rhythm.  Keeping it real, Zumba is a great class – lots of cardio annd especially great for someone who loves to dance or move a lot.  McLeod has a lot of different Zumba instructors, so it's best to try each class yourself to see which one works best for you.
Fit for Life
This class is designed for someone who wants to work out without breaking into a big pile of sweat.  If you're just getting into the rhythm of working out again or working out for the first time, this is the class for you.  It has a nice mix of cardio and strength training.  This is a great workout early in the morning right after you get out of bed.  If you want to make it a little more advanced, you can add weights, or just go with the flow of the class.
Cardio Core
It's all in the name.  Cardio plus ab training.  It does have some of the same routine as in Fit for Life, so it's not as extreme as some of the other classes McLeod has to offer.  You will use the stepper in this class, but only if you feel comfortable.
Barre
If you have ever taken ballet before then this class is for you.  It is different based on the instructor, but all of the classes have the same basic concept.  When I was 14, I took African dance for a while, which had some ballet; so I understood terms like first position and so forth.  This class really bought back some memories !  Now, in the class, there is a lot of toning for the thighs and a little weight lifting and finding your balance.  There will be times when you have to put your leg on the bar and stretch, which may be difficult for some people.
Sculpt U
Want to work on your upper body, add definition from your arms to legs and thighs, then this may be the best class for you!  Also a class taught by different instructors, this is a medium impact workout that's really more about how much you can take.  The class has you lifting small dumbbells (no lighter than 2 or 3 pounds) or you can grab the bar which can range from 7-15 pounds.  You can go at your own pace and even choose to not use the weights if it's too much for you.  No matter what you do, remember to keep a proper form!
Pilates Mat
Core, core, core I cannot say it enough.  You will be working your core and balance.  If you like yoga but want something extra, then this is the class for you!  It may be tough for beginners, but you can do it -just keep working at it!
Burn and firm
It's in the title again ladies and gentlemen.  The burn is the cardio and the firm is glutes and thighs.  This is great if you want a workout with HIIT (high intensity interval training). "Well what's that Ashley?" I mean doing jumping jacks for one minute, then running in place for another, than back to jumping jacks without stopping and going at a fast pace.  I swear I thought I burned a 1,000 calories (lol!)  Now, if you can do Zumba you can do this!
If you can believe it, McLeod even has more classes than these.  I recommend you try out as many as you can and then decide for yourself what works best!